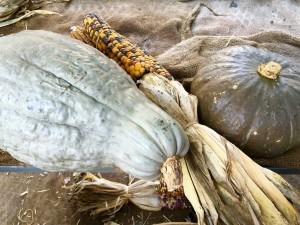 "The most important thing is to find out what is the most important thing."
Every day, Zen master Shunryu Suzuki's wisdom reminds me to keep my priorities straight.
His advice is especially poignant at this time of thanks and giving.
Reiki priority
When I think of giving thanks, when I make my gratitude list, my Reiki practice is right up there with family, friends and teachers.
Maybe it should be first, because daily self Reiki helps me enjoy every other detail of my life, everything and everyone.
As we approach the season when our culture runs headlong into excess, daily self practice protects my state, keeps me moderate so I can savor the celebration.
Daily self Reiki anchors me in inner spaciousness, that place in the heart with room for everyone — so very useful as the holidays bring us into rooms filled with everyone!
Giving Reiki thanks
Reiki practice gives so many reasons to give thanks. And giving thanks makes me want to give and give and give, to give more to more people.
Once again, Reiki practice is at the top of the list. It is truly the gift that keeps on giving.
I want everyone (who wants it) to have the benefits of Reiki practice. I bet you want that too.
I cannot get my Reiki hands on everyone, but I can give you a gift to help you reach more people. And then you can give that gift to help more people help more people.
Helping more people with Reiki
The free Help More People with Reiki video series will help you do just that: help more people with Reiki.
Each video is short and practical, with tips on different aspects of how you can help more people. You'll find secret gems you can easily use in your next Reiki conversation, so you feel more confident and comfortable, and the person you're speaking to is more likely to want to know more.
And you'll discover what you're doing that gets in the way of you reaching more people.
If you have a question about any of the tips, sign up for the free mentoring webinar.
Please watch the videos, leave a comment, and then share them with your Reiki buddies.
Unlike the inevitable what-do-I-do-with-this gift you'll get this holiday season, these videos are the best version of a gift to re-gift. The more people we have helping more people with Reiki, the better!
Then please stop back and leave a comment below why you're grateful for your Reiki practice.