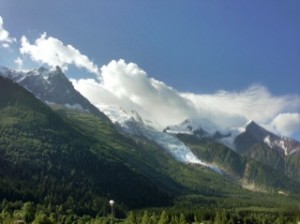 Zen Master Shunryu Suzuki said, "The most important thing is to know what is the most important thing."
In Reiki healing, the most important thing is to practice daily self-treatment.
Just as it's impossible to develop a relationship with a friend without actually being in touch with your friend, it's impossible to develop your relationship with Reiki practice without actually practicing on yourself, and consistently.
The most important thing is daily Reiki self-practice
Daily self-treatment keeps us close to our Reiki practice. When we self-treat every day, we're more likely to remember the Reiki Precepts or place a hand when we need support during the day. Otherwise we walk around like a sick fool who carries her medicine instead of taking it.
And it's so easy to practice daily self-treatment. You simply place your Reiki hands on your body.
Of course the mind can make the distance between hand and body seem far longer than your arm, so it helps to have a regular schedule. Then when your chosen practice time comes, you don't think about practicing, you place hands.
I practice every morning, before I leave my bed. If I'm cranky, I allow myself the luxury of complaining only after I've placed my hands. And then, of course, my crankiness quickly dissipates.
Using my Reiki timer phone app provides effective support on the occasional morning when I'm just not in the mood. Somehow it makes the time go faster. I set it for the three-minute interval, which soon feels much too short. Then I can defy that lovely chime and linger on a placement twice as long if I want. After all, it's my practice.
Maintaining daily Reiki self-practice
Any long term relationship goes through ups and downs, and daily self-treatment is no different. Sometimes we have to be creative to find our inspiration; other times, it's just a matter of discipline.
If you practice daily self-treatment, please share your tips for practicing consistently.
If the distance from your Reiki hand to your body seems too far to travel regularly and you'd like some support, try giving yourself a full treatment at the same time of day for the next three days, and let us know what a difference it makes.
_________________
Let's stay in touch! Please sign up for my email list.
Related reading:
With Gratitude, Work Diligently