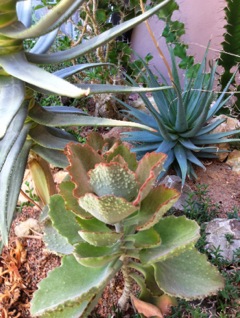 Ever caught yourself practicing being authentic? It's a very human moment.
We want to be all authentic, all the time, and we know that practicing being authentic is silly. But what can we do when we long to simply be ourselves, and haven't a clue where to start.
Authentic practice
We are not totally misguided when we practice being authentic. After all, we learn other things through practice, by adopting the posture, so why not authenticity?
No one else is your authentic self, so adopting someone else's posture doesn't help. Neither does acting out a concept of authenticity.
The practice we need is practice being ourselves.
And that's precisely what spiritual practice offers. Any spiritual practice. Choose whichever spiritual practice appeals to you — meditation, Reiki, yoga, taichi/qigong, etc.
Practiced consistently, spiritual practice brings us to our inner seat of authenticity, that place within where we simply sit in our unique being.
Unique and universal
Our authentic self is unique to us, but it's also universal. Unique and universal at the same time.
Our authentic self is unique in that we are the only one living our particular set of circumstances, and universal in that we are living our uniqueness aligned with source.
The universality is what speaks so clearly to others, even through silence. People recognize a conscious connection to source, and it inspires them with possibilities for their own lives.
When we sit comfortably in our authentic inner seat, we express the fullness of all-that-is within the parameters of our individuality, without obstruction. We express authentically when we embody all that we are, everything, no secrets kept from ourselves.
Authentic brings joy
We've all experienced moments of authenticity, times when we felt truly ourselves, deeply experiencing our uniqueness, without the sense of isolation that comes with feeling different. That's how it feels to live from our seat of authenticity, that inner place where the individual arises from the universal.
Being an individual can only be joyous in the awareness of the universal, when we experience being both unique and One, a unique expression of All That Is.
Stop, look and listen
As kids, we were taught to stop, look and listen at every street corner. (Not occasionally when we "feel the need," but every time we cross the street.)
We were taught to anticipate an obstacle (in this case a car) and to anticipate the obstacle not in a fearful way, but in a practical way. The point is to notice the obstacle/car before it flattens us, and factor it into our choices so we can safely cross the intersection.
Obstacles to authenticity and choice
Anything that stands between you and the experience of your authentic self is an obstacle, and you can interact with that obstacle the same way you cross a street.
When you stop, look and listen as you are about to step into an intersection en route to embodying your authentic self, what do you see? What do you hear?
What do you do with that information? What choices do you make?
Do you choose to be present, to be all you are? Do you choose to dance with your obstacle, or do you retreat into isolation?
Please share your experience and insight in a comment below.
___________
Not getting the response you want when you talk about Reiki? We can change that. Look at the Communicating Reiki stream on this blog, or the Mainstreaming Reiki audio series.
Let's stay in touch! Please sign up for my email list. If you give your state or country, I'll let you know when I'm coming your way.