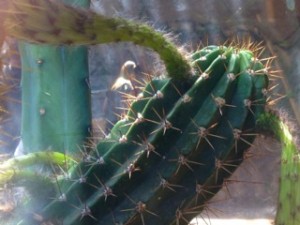 I want to get into your head, just for a moment.
I want to know what troubles you, where you feel unsure, what's holding you back.
And where you hold back.
"Why?" you might ask (to say nothing of "Do I really want this woman in my head?").
Why I care
Two reasons.
First, I cannot not care. Maybe you can relate. I look around and see amazing human beings — just like you — longing to truly be themselves but feeling hemmed in by obstacles.
Second, I am a woman of a certain age with half a century of spiritual practice and even more life experience behind me. I've overcome obstacles, grown with them, grown to value and yes, even love them. And I've learned to care in a way that empowers those who ask for my help.
I have come to know we all have wild, unrelenting happiness within us. With a few learnable skills and occasional inspiration, you can live from your happiness.
What's in an obstacle?
Everything.
Or at least everything we need and long to understand about ourselves and our lives.
Our deepest treasure hides behind the label "obstacle." Yet instead of being happy when we stumble on a piece of our treasure, instead of having that Eureka! moment and rejoicing, we tend to feel frustrated.
Unlocking your obstacle
The Reiki Precepts help you reframe your inner conversation about obstacles in a way that inspires gratitude and motivation instead of frustration.
Today only, stop and be present with what seems to be in your way instead of cursing it or trying to push it away. Place your hands to self practice and see what happens.
Sit with your frustration, the inner obstacle. What information and insight hide behind your frustration and judgments?
An obstacle is an invitation to go deeper, to discover something you didn't know before. Absorb that new perspective and you make better, more informed choices for yourself. If you are willing to grow into your obstacle, you gain greater freedom and happiness.
Each obstacle — every single one — is a gateway to freedom and happiness, if you use your obstacle to transform your understanding.
I plan to lead the first WRITE REIKI PRECEPTS next month. Sign up here to be the first to know.
_______________
Not getting the response you want when you talk about Reiki? We can change that. Look at the Communicating Reiki category on this blog, or the 4-Step Balance System for Communicating Reiki recorded training.
Let's stay in touch! Please sign up for my email list. If you give your state or country, I'll let you know when I'm coming your way.