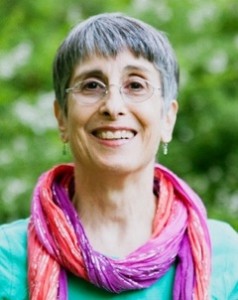 Last week I messed up big time.
I had received two strong follow-ups to recent Reiki classes, and both students agreed to publish. But amidst the chaos of my (fabulous) trip to France, I inadvertently switched the writers' names. AARGH!!!
So if you read last week's blog, please click here to read what Lila Stromberg really said, and enjoy the post below from yoga teacher Jana Castellano.
Thank you, thank you, Lila and Jana, for your graciousness and patience with me, and your commitment to Reiki practice!
Reiki Practice Brings Calm Spaciousness
by Jana Castellano
Since finishing our First degree Reiki class, I have practiced everyday at home, and any other time I think of it…on the subway, waiting in a line (there are many lines to choose from in New York City!), or standing on a corner waiting for a light to change.
I have found Reiki practice to be deliciously grounding. I am calmer, and strangely clearer.
Sometimes I feel as if I am looking out at the world from the back of my eyes. There is a sweet feeling of space inside.
This space creates time to consider what needs to be considered in the moment. Time to choose something more uplifting, perhaps, than choices I am used to making out of habit or reactivity.
With my Reiki practice, I feel a deepening into my heart that is so welcome!
Reiki practice reduces anxiety and worry
The biggest change I notice is how I handle my anxiety. I am slower to react to my usual pattern of worry when a challenge comes up.
Often this pattern of anxiety and worry presents itself before I am about to teach a yoga class. I am usually able to find time for Reiki self practice before I teach. I can feel myself getting more solid, more centered, and am better able to be present and not "push" things on my students. I have found that I can hang back for a change, quietly observe, and see what is needed in the moment.
It is tremendously freeing, and allows my inner creativity and good humor to come forth naturally. I have noticed my voice has softened and my language is clearer and more focused.
Amazing.
________________
Let's stay in touch! Please signup for my email list.