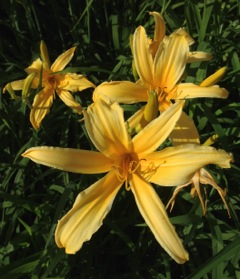 After publishing weekly since Hello World on May Day 2009, I am taking a blogging hiatus.
Over the next weeks, I'll focus on writing my new website pamelamiles.com.
No worries, Reiki, Medicine and Self-care website and ReikiCentral blog will continue.
I am as committed as ever to your daily Reiki self practice and to all Reiki professionals who value a credible approach to Reiki practice. None of that is going away. (In fact, there will be improvements.)
Pamelamiles.com is a broader platform from which I'll share with you about living with spirit and heart. Meanwhile, please enjoy this favorite of mine: Ask.
_______________
Stay in touch by joining my email list! Sign up here.