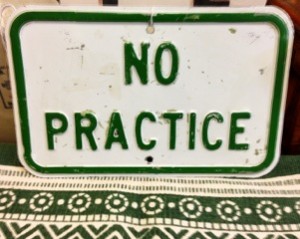 I often ask Reiki practitioners if they practice daily hands-on Reiki self-treatment.
This seems to be a simple yes-or-no question, but I've found "No" comes in many shapes and sizes.
My favorite is: "I practice Reiki when I need it."
Reiki healing PRN
That always sets me wondering: when don't we need Reiki healing?
When are we not in need of balance and support?
Doesn't practicing Reiki when we need it mean practicing all the time? While that might be an ideal to strive for, it's out of range for most people.
Reiki practice brings ease
Practicing hands-on Reiki self-treatment every day is so much easier than practicing when we need it (which is always).
When we commit to daily Reiki self-practice, an interesting thing happens: we bring ease into the details of our lives in ways we could not have anticipated.
Commit to hands-on practice just once each day, and that practice will support you throughout your day.
Why not make your life easier? Practice hands-on Reiki self-treatment every day. Without fail.
How has daily Reiki self-practice made your life easier? Please share in a comment below.
_______________
Not getting the response you want when you talk about Reiki? We can change that. Look at the Communicating Reiki stream on this blog, the Talking Reiki or Mainstreaming Reiki webinar series.

Let's stay in touch! Please signup for my email list. If you give your state or country, I'll let you know when I'm coming your way.