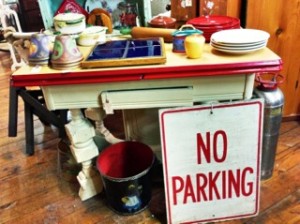 Reiki is a practice, not a fix. The mind tends toward been-there-done-that parking, but life continues, change comes, and we either grow or we suffer.
Daily practice helps us stay present with what's happening now, available for growth and relationship, responsive to the needs of the moment, not parked in ideas of what should be.
Recently Libba Lyons told us how her new Reiki practice is helping her and her mother. Then things changed. Here's her update.
Reiki Healing Mother's Dementia, and So Much More
by Libba Lyons
Offering Reiki to my mother has been a learning experience.
Everything was going so well. She felt such benefit from my Reiki treatments. Her pain disappeared, her distress was relieved, we had moments of lucid communication. I was calmer, and happier with myself.
Then last week she absolutely refused treatment.
She was angry at one of the nurses about something. I sensed she felt I was discounting her concerns by offering Reiki treatment instead of allowing her to vent as she wanted to.
The following week, she wanted Reiki treatment again, and responded well to it.
What I understand a little better now is there are times when offering Reiki treatment needs to wait. It is not always easy for me to understand what she wants, but if she is in the mood to talk — however difficult it is to understand — I need to listen and not attempt to calm or distract her by practicing Reiki.
My teacher taught us that we cannot give a Reiki treatment to anyone who doesn't want it, and I have learned how true that is.
________________
Not getting the response you want when you talk about Reiki? We can change that. Look at these Communicating Reiki articles or my Mainstreaming Reiki audio series.
Let's stay in touch! Please sign up for my email list. If you give your city, state or country, I'll let you know when I'm coming your way.