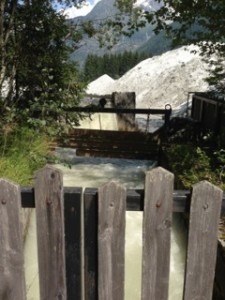 Dancers, musicians, athletes, surgeons, and others practice to improve their skills. They practice to do something better, better, best. They compete to excel — compete with themselves, and others.
But why do we practice Reiki, yoga, meditation, tai chi, or any other spiritual practice?
Surely not to compete (although it can take a while to figure that out — more of my clients get injured in yoga class than in any contact sport).
Spiritual connection
We commit to spiritual practice to connect — to connect first with ourselves, and from there, with the world around us.
The inner connection, the enhanced inner alignment, enables us to be present with ourselves just as we are, and with the world as it is, so we can savor our lives, and enjoy the journey.
Consistent spiritual practice yields greater poise and resilience in every area of life, in all scenarios — not just the parts we're good at, not just the views we like, but also the places where we feel like we're flying blind.
Feeling safe in the unknown
Spiritual practice puts us in the heart of unknowing on a daily basis. Through consistent practice, we develop an awareness of when to take action, and when to be still.
TRAVELERS ALERT: there is no shortcut. We only reap the joy of the spiritual journey if we take that first step to practice, and then keep practicing, or start again.
Because spiritual practice is not a matter of what you can do; it's a matter of what you do do.
Related reading:
The Most Important Thing
With Gratitude, Work Diligently
_________________
Please signup for my email list and stay in touch!