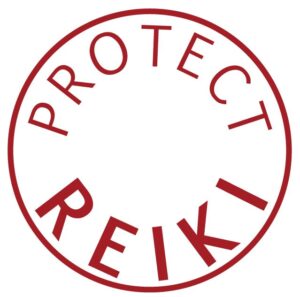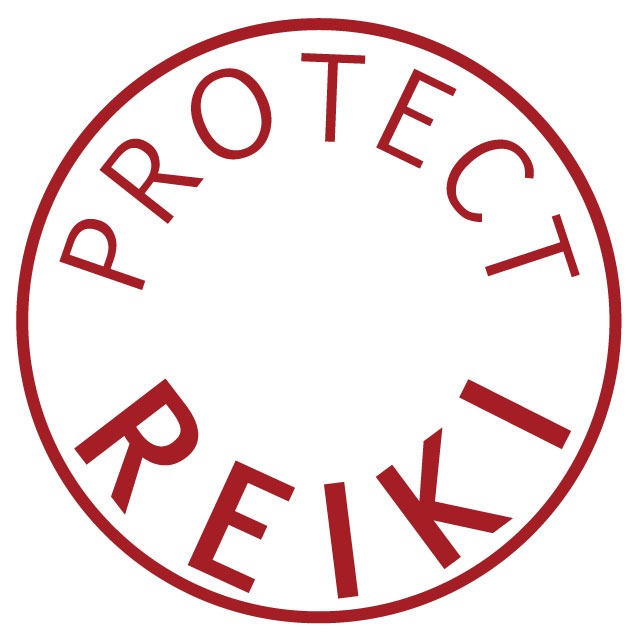 The Massachusetts legislature will hear zoom testimony on the proposed bills to require licensing for Reiki and other non-invasive healing practices on December 13. We need your help to oppose these bills. Here's what you can do.
The bills to be opposed are S.221 and H.350. Having bills in both legislative houses shows how fast the Attorney General wants them signed into law. That would hurt a lot of people, not only the professionals who provide holistic care but also the public who would have reduced access this care, have to pay higher fees, and in many cases, receive poorer quality care because the control would not be in the hands of experts in each field, but rather of bureaucrats.
What would be the outcomes if the bills are passed?
If passed, those bills would require professionals who practice Reiki and other non-invasive holistic therapies to be licensed by the state.
What's wrong with that?
To start, non-invasive therapies don't require licensing to protect the public from harm. The National Institutes of Health (NIH) states there's no evidence of harm from Reiki practice, so why would a state try to regulate it?
The bills were introduced by the Massachusetts Attorney General. We don't know her motivation, but it's always smart to follow the money. If passed, the bills would take money out of Reiki professional's pockets and put it into state coffers.
Many Reiki professionals, unable to pay the licensing costs, would be forced out of business. That means more people without jobs, and more families needing public assistance, especially in our most vulnerable populations, women and people of color.
I'm no economist, but it doesn't make sense to force small businesses to close just as we're trying to rebuild our economy. And it gets worse.
Those Reiki and other holistic professionals who can manage the licensing fees would have to raise their rates to offset the increased cost of business. That means the public would pay more for services, and given how many people are already financially stretched, some wouldn't be able to afford it. So the public won't be taking as good care of their health, just as we're facing a new pandemic variant.
Are you wondering, "What are these people in the MA legislature thinking?" They're thinking they'll get away with it because you won't bother doing anything to stop them.
How You Can Oppose MA Licensing, NOW
It's time to take action. Truly, it's now or never time. You can voice your opinion whether or not you live in MA, but more weight is given to MA residents because they vote for the legislators.
You have 2 options to keep Reiki and other practices free from unnecessary government control.
The first is to give oral testimony by zoom on Monday, December 13, or possibly Tuesday, December 14. To do that, you need to register by 5 PM Eastern time Thursday, December 9.
Your other option is to email written testimony before or on December 13 to [email protected].
Even better is to email the above address plus all these legislators: [email protected], [email protected], [email protected], [email protected], [email protected], [email protected], [email protected], [email protected], [email protected], [email protected], [email protected], [email protected], [email protected], [email protected], [email protected], [email protected],
[email protected].
It's important to use the following as the subject of your email (both bills must be listed): Testimony in Opposition of S.221 and H.350, An Act Regulating Alternative Healing Therapies.
Advice for Writing Your Comments
Keep your comments respectful, credible and succinct. Give 1-3 reasons for your opposition to the bills; don't just state your opposition.
Anyone who values receiving care from holistic practitioners can submit a brief statement of opposition, something along the lines of, "I don't want my access to these valuable and safe healing practices limited by my government." Adding a personal detail can be helpful as it evokes emotion in the reader. For example, "I suffered debilitating migraines for years until I started receiving Reiki treatments. The headaches became less frequent and far less painful within my first few Reiki treatments. I also noticed I was more productive at work. Now I only need an occasional session to maintain my health and well-being."
After sharing briefly how Reiki practice has helped you, you can add your concern that regulation will limit your access to Reiki or other practices will be limited by regulation, and would cost more.
You could also mention concerns that such regulation disproportionately and adversely affects already marginalized populations such as people of color and women. You might point out that the NIH states Reiki practice "hasn't been shown to have any harmful effects," and government regulation is not needed to protect the public.
End your email with a request to "please oppose S.221 and H.350."
Be mindful in your communication
Be credible. Don't try to explain Reiki; that's not going to help here. Be careful that your comments don't leave the reader thinking Reiki practitioners are out of touch with the mainstream, and that our practice needs to be regulated to protect the public. It's unlikely the legislators have any direct experience of Reiki practice, and what they've heard might be quite different than your practice or experience.
You want you comments to be taken seriously. It can be helpful to have someone else take a look before you send.
Leave your comment in the comment section below if you would like my feedback. 
Please Remember:
Your voice matters; please help as you can. It's just as important for legislators to hear from the public as it is for them to hear expert opinion.
Register for oral testimony by 5 PM EST on December 9 and submit written testimony by December 13.
If MA enacts regulation, it sets a precedent other states might follow. Oregon is working on regulation and Vermont has already passed it.
The proposed legislation would affect not only Reiki practice, but also Qi Gong, Asian Bodywork Therapy, Trager, Feldenkrais, Ayurvedic Therapies, Reflexology, Polarity Therapy, Rolf Structural Integration, Body Mind Centering, Acupressure, Energy and Somatic Healing Practices, all of which are currently exempt from regulation according to the existing MA massage licensing law. The bills allow for adding more practices to that list.
If passed, the bills would take effect immediately.
If the bills are passed, Reiki practice could be taught legally only in state-sanctioned schools, and MA Reiki master teachers would have to follow a state determined curriculum. It would cost MA Reiki master teachers upwards of $8000 in fees to register as a school.
Passage of these bills would create a committee of 3 massage therapists, 1 consumer 1 law enforcement professional, and 2 others who would determine regulations for all non-massage holistic practices. The Reiki community itself includes an unknown number of approaches (estimates start at 100+). No one is there to protect the integrity and diversity of traditional practices.
Again, anyone can voice an opinion whether you're an MA resident or not, but more weight is given to MA residents because they vote for the legislators.
PLEASE SHARE WITH ANYONE IN MASSACHUSETTS
If you don't live in MA, whether or not you give testimony, please share this information with friends who live there. Remember they don't have to practice Reiki; they could be people who practice or receive care from other non-invasive practices that would be regulated, which is a long list that can grow to include more practices. Or they could be people who prefer small government.
If you're unsure whether you oppose these bills, please read this.
The hearing will be public. Anyone can view using the link in the upper right side of the Joint Committee on Consumer Protection and Professional Licensure page.
Join my ReikiUpdate list to receive credible Reiki information tailored to your interests, including invitations to my free global Reiki self practice sessions. If you also want to stay informed of this and future legislative threats, join my Protect Reiki list.
UPDATE: This situation has been resolved for the moment, but could arise again at any time. Comparable legislation is also being considered in other states. The guidance shared for communicating with your state elected officials is valuable and I encourage you to create relationships with the people who represent you at the state and local level.
Please join my Protect Reiki list to stay current.