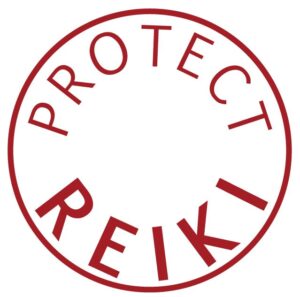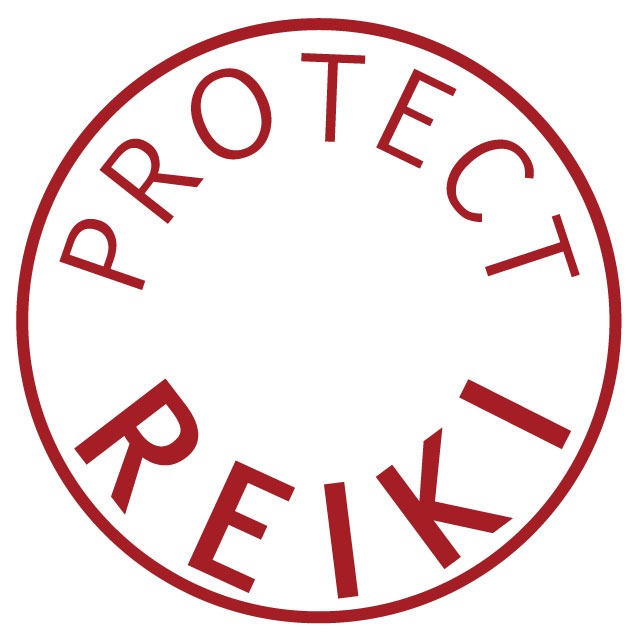 Each state has its own laws governing health care, and Associated Bodywork and Massage Professionals (ABMP) is a trusted resource for information about the regulation of Reiki practice throughout the United States (see below).
The legality of Reiki practice in New Jersey seemed clear enough.
A notice posted by ABMP on July 10, 2013 referenced the minutes of the September 26, 2012 meeting of the New Jersey Massage Board, which state, "Therefore, the Board has clarified that if you practice only Reiki, you do not need to obtain a NJ massage license."
But just to be sure, Jean Robinson, ABMP's government relations director, attended the Board's March 2013 meeting and confirmed that information.
Then something changed.
ABMP recently alerted their members to a new post on the NJ Consumer Affairs website indicating the New Jersey Massage Board is reconsidering its decision. The board might announce a new decision at their next meeting on September 25.
What can a Reiki practitioner do?
Is there anything New Jersey Reiki practitioners can do to influence that decision? It's possible, but you need to understand the process and be skillful in your communication. As Jean Robinson wrote in an email,
"…this really isn't a popularity contest with the most votes winning. It will only be helpful if they hear why reiki doesn't fit within the scope definition in law. People who contact the board should say something like this: I did not apply for a massage and bodywork license because I am a reiki practitioner. It has now been brought to my attention that the board is revisiting it's September 2012 decision to exempt reiki practitioners from state licensing. I am writing to encourage the board to adhere to the original decision to exempt reiki. Then explain in a few sentences why reiki doesn't fit within the massage and bodywork definition in the law."
Legal definition of massage and bodywork in NJ
To make it easier for you, Jean sent me the definition of massage and bodywork in NJ law:
"Massage and bodywork therapies" or "massage and bodywork" means systems of activity of structured touch which include, but are not limited to, holding, applying pressure, positioning and mobilizing soft tissue of the body by manual technique and use of visual, kinesthetic, auditory and palpating skills to assess the body for purposes of applying therapeutic massage and bodywork principles. Such application may include, but is not limited to, the use of therapies such as heliotherapy or hydrotherapy, the use of moist hot and cold external applications, explaining and describing myofascial movement, self-care and stress management as it relates to massage and bodywork therapies. Massage and bodywork therapy practices are designed to affect the soft tissue of the body for the purpose of promoting and maintaining the health and well-being of the client. Massage and bodywork therapies do not include the diagnosis of illness, disease, impairment or disability."
Why Reiki is not bodywork
There are several points to make when articulating why Reiki practice is not bodywork.
Reiki practice does not include "holding, applying pressure, positioning and mobilizing soft tissue" nor is Reiki practice "designed to affect the soft tissue of the body."
Rather, Reiki practice involves very light, non-manipulative touch, or no touch at all, with the Reiki practitioner's hands hovering over the body.
Rather than being "designed to affect the soft tissue of the body," Reiki practice gently encourages the receiver's own self-healing response (an internal shift into parasympathetic nervous system dominance).
How Does Reiki Help? may be useful to you in writing your careful note to the Massage Board. You can reach the Board using the contact form at NJ Consumer Affairs.
Is Reiki regulated in your state?
The colors on this ABMP map indicate whether and how each state regulates massage and bodywork.
Clicking on a state gives the contact information for the local regulating body. When massage and bodywork are regulated, Reiki practice may be mentioned specifically, and exempted from that regulation, so be sure to read your state regulations carefully or contact the local official.
For example, clicking Massachusetts opens a window where you can access the Board of Registration of Massage Therapy page on the Office of Consumer Affairs and Business Regulation website. Search Reiki on that site to find an entry on Exempted Individuals written by the Division of Professional Licensure that lists Reiki practitioners as exempt from state regulation. The article mentions that local boards of health might regulate Reiki.
It is your responsibility as a Reiki practitoner to know the regulations governing Reiki practice in your area. ABMP has made it easy for you to do the research to know what is happening in your state, and as the Massachusetts example shows, perhaps your municipality. The situation in New Jersey is a reminder that the health care field is rapidly changing and we need to stay current.
ABMP is your advocate
ABMP is a watchdog for all bodywork and massage professionals. The organization counts 280 specialties among their members, including Reiki (even though Reiki doesn't fit the legal definition of massage and bodywork). ABMP offers members community and many other benefits, including keeping you informed of legalities that affect your practice. I encourage you to consider joining.
Threats to your freedom to practice Reiki can develop quickly and we need to be able to mobilize in response. To stay informed, sign up for the Protect Reiki email list.
Related reading:
Protecting Reiki from Regulation Webinar Summary and Recording
_______________
MAINSTREAMING REIKI: Is Reiki Safe? audio recordings are now available.  The increasing attention given to Reiki practice by local regulators makes it more important than ever that Reiki practitioners can address the issue of safety credibly, without resorting to beliefs.
Part 1: Is the Client Safe?
Part 2: Is the Practitioner Safe?
Let's stay in touch! Please sign up for my email list and be confident I'll never share your information.