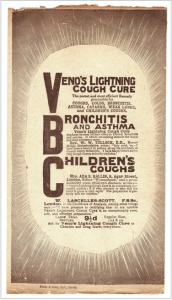 A Reiki practitioner and physician recently asked "how to deal with the emotional and physical healing crisis/cleansing effect." She was concerned that "it can be very severe and even potentially dangerous in some vulnerable individuals."
It is surprising how often this question comes up. Surprising because in 25 years of professional Reiki practice, I have never seen a severe healing crisis.
But since questions about healing crises come up so often, let's take a thorough look. Here is Part One.
Reiki healing process
When I offer Reiki treatment, that's precisely what I do — offer. I'm not imposing anything beyond the light touch of my Reiki hands. This is my understanding of Reiki practice, that it is more mere presence effect than active intervention, human-being more than human-doing.
As my hands linger in the placement sequence, my client's system responds to the Reiki connection from within. Her system begins to reorganize itself toward greater harmony, coherence, and balance.
In this way, Reiki treatment is quite unlike the oppositional medical approach to cure. Whereas conventional medicine uses drugs and/or procedures to oppose what's happening in the body in an attempt to correct a specific problem, the benefits of Reiki healing emerge organically from the system's enhanced state of balance. Medicine recognizes and values this balanced state, which it calls homeostasis.
I have no control over the process through which my client's system moves toward greater balance; I can neither speed it up nor slow it down. Moving my hands through the placement protocol may effect my client's experience of the treatment, if she is awake enough to notice, but since her healing response comes from deep within her own system, it doesn't significantly effect her overall healing process.
The experience of the Reiki treatment itself is generally comfortable and deeply relaxing. Snoring is often heard.
Reiki healing: it ain't over till it's over
The client's healing response continues long after the Reiki treatment has ended. How long? We can never know. The process is too complex and there are too many variables.
To help my clients recognize what's happening as their body's self-healing mechanisms go about doing what they do best, I ask them to notice anything that feels different in the days ahead — quality of sleep, choice of food, mental clarity, emotional balance, how they feel upon awakening, how they interact with others, any way in which it feels more enjoyable to simply be themselves.
I encourage clients to do whatever they feel the need to do in terms of their medical care, and to otherwise follow the body's lead, going to bed early if they feel tired. The less we burden the body with unnecessary activity, the more resources it has for healing.
After the first session, I discuss with my client how she would like to continue. Some return for treatment on four consecutive days. Others choose to start with twice a week or three treatments in two weeks, tapering from there as needed. Some sign up for my next First degree training session.
Traditional Four Reiki Treatment Series
Clients who feel an imperative often choose the traditional four treatments in four days to give a solid foundation to their healing process. On the third day or evening of the series, many clients feel a bit out of sorts. Symptomatic discomfort may return, and a sense of being unsettled. Sometimes the third treatment does not feel as restful as the others.
Discomfort resolves in the fourth treatment, and the client finishes the series feeling renewed and hopeful that she can continue to heal.
Was that third-day discomfort a healing crisis? Is there a point at which discomfort might be a sign of danger? Good questions. In the next post, we'll take a look at them, and at what a healing crisis is. To be continued…
Other articles in the healing crisis series:
Healing Crisis: What Is It?
Conventional Medicine and Traditional Medicine
Healing Crisis and Cure
Vintage image from TammyTutterow.
_______________
Stay connected. Join the email list!