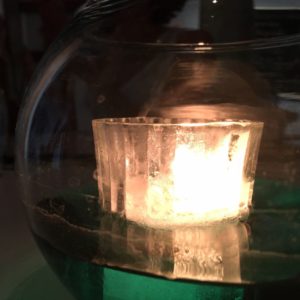 Every week, local news somewhere features a Reiki business, and Reiki practice has been mentioned in popular tv shows in the US and the UK, but rarely is the most important Reiki fact mentioned.
And what's that? I'll give you a hint. When you see Reiki practice in the media, does it look like your practice?
Is it ever different? Really, really different?
Does it matter?
Growing public awareness of Reiki
Our practice is so familiar to us, it's hard to imagine how confusing it can be for someone just becoming aware of Reiki practice.
As people start noticing the word "Reiki" here and there, they assume all those Reikis are the same, that Reiki is an (at least somewhat) standardized practice.
That's a reasonable assumption, but we Reiki practitioners know that assumption is wrong, don't we?
What is the most important Reiki fact?
We have widely differing approaches to Reiki practice. That's true whether we are home practitioners or professionals.
Common Reiki practice variations include:
some Reiki practitioners touch, others don't;
some talk, others are quiet;
some offer Reiki-only sessions, others mix it up;
some have an elaborate intake process, others are informal;
some include psychic readings, others support the client's own experience.
It's no wonder the public gets confused. And when people are confused, they are less likely to have a positive experience.
There's one thing we could share first that would make it less confusing for people who are just discovering Reiki practice.
Showcasing Reiki diversity, and your practice
My vote for Most Important Reiki Fact goes to Reiki diversity.
Putting Reiki diversity front and center, helping the public realize Reiki is not a standardized practice, alerts new people to ask questions.
You help people sort out what they want when you first state there is wide diversity among Reiki practitioners, and then talk about your approach to Reiki practice.
That gives them some context for Reiki practice, and shows them you care that they have a good experience, whether or not they choose to follow up with you.
Educating the public about Reiki
People need help knowing what questions to ask a prospective Reiki practitioner or teacher in order to find one who meets their expectations. As Steve Jobs famously said, "It's not the customer's job to know what he wants."
It's our job as lovers of Reiki practice to help people find their Reiki connection, whether or not they ultimately choose us.
When asked how to choose among Reiki teachers or practitioners, I share these two articles:
Reiki Classes: What's Right for You?
Recipe for Reiki Credibility
Going beyond right or wrong to serving
This is not about right-or-wrong Reiki practice; it's about serving the public and the practice by helping people make a Reiki connection that offers them a positive, meaningful experience.
"Different strokes for different folks" works best when people make informed choices.
What do you want people to know about your Reiki practice? Please share it with us in a comment below. Then try adding that, and a mention of diversity, to your next Reiki conversation, and see the difference that makes.
____________
These programs help Reiki practitioners of all styles go deeper and get clearer in their own practice. The clearer we are, the better we can present Reiki practice to others. —
WRITE REIKI
Heart of Practice Reiki Retreat
Reiki & Medicine Intensive