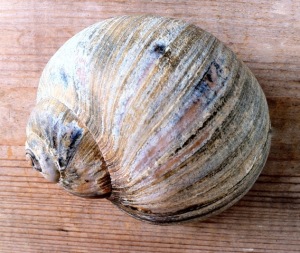 People often mention to me that they've received a Reiki attunement.
If I'm feeling playful, I ask, "What's an attunement?"
Many are nonplussed by the question, as if they've never been asked it before, or never asked it themselves. Others launch a rocket of a response, a barrage of words that doesn't tell anyone anything — or at least not what the practitioner had in mind.
Reiki propaganda
I am deeply interested in people's understanding of Reiki practice. I truly am. And so I ask questions, lots of them.
More often than not, what I hear is a lack of understanding, a memorized bit of — yes, I'm going to call it propaganda — that hides a huge untended question mark.
That's unfortunate, because spiritual practices such as Reiki, meditation and yoga offer us a door to inner spaciousness and personal freedom, but blind allegiance to the party line doesn't unlock that door.
One way spiritual practice increases our freedom is by encouraging us to question, to dive into the unknown, to savor the mystery.
And initiation is arguably the greatest mystery of Reiki practice. Reiki is not a skill-based practice as, for example, yoga is. Reiki is an initiation-based practice, an empowered practice. The Reiki initiation is the very life breath of Reiki practice. Without initiation, there is no Reiki practice.
Initiation or attunement?
Some time after the death of Hawayo Takata* in December 1980, the word "attunement" starting popping up. Many Reiki practitioners now use it exclusively for the process Mrs. Takata referred to as initiation (reiju in Japanese).
Even though the initiation process is mysterious, the word "initiation" is pretty straightforward. It refers to beginning.
Initiation is the process by which a master shares with a student the ability to practice. Initiation lineage keeps a practice alive, and is common in Asian spiritual traditions.
The process of initiation is inherently mysterious; what it accomplishes — enabling us to practice — is not.
Just as the essence of practice is to begin again, initiation can be repeated. Usui offered reiju to his students each time they gathered to practice.
The rise of the word "attunement" seems to have put an end to questioning. It encouraged practitioners to see Reiki as a particular vibration of "energy" to which people need to be "attuned" in order to practice. This confusion — that one is attuned to energy rather than initiated into practice — has taken on a life of its own and is now generally presented as fact.
But it's not a fact. It's a belief. And if Reiki practice is predicated on belief, it's no longer a practice; it becomes a religion.
When you look at it that way — which is how people outside the New Age community tend to look at it — is it so surprising that some religious folk are opposed to Reiki practice?
Demystifying initiation, so to speak
It's impossible to actually demystify initiation because the process itself is mystical. But whereas the initiation process is mysterious, what it accomplishes is practical and usually palpable. People who receive a Reiki initiation may or may not notice something during the process of initiation, but in my experience, they notice the effect.
As a young Reiki master, I made the mistake perhaps all new masters make: I talked too much.
Over time I came to appreciate that my job is not to explain Reiki. Rather, my responsibility as a Reiki master is simply to teach students how to practice Reiki, to inspire them to practice daily self-treatment, and to give them the confidence that they actually can practice successfully.
Is initiation enough?
I know all my students need are the initiations; I also know they don't know that. I can't expect them to believe me, nor do I want them to. I want students to develop their own confidence. And nothing I say can create confidence the way in-class practice does.
In my First degree classes, we move into the first of four initiations offered in Hawayo Takata's lineage right after the welcome and introductions. I then lead the students through their first modified Reiki self practice. After this brief initial practice, and before they open their eyes, I ask them to notice any little difference between the way they feel now compared to how they felt when they started.
Once I've gently led them out of their practice session, the students share what they noticed during their first practice. I don't remember the last time someone didn't notice anything.
At the very least, people feel calmer, more centered, more relaxed — and that's not how they expected to feel sitting quietly in a group of strangers.
The process of initiation is inherently mysterious; what it accomplishes — enabling us to practice — is not.
*Hawayo Takata and her Japanese Reiki master Chujiro Hayashi brought Reiki practice to Hawaii from Japan in the late 1930s. Hayashi was trained by Reiki lineage founder Mikao Usui.
Related reading:
Reiki Writing
What Does the Reiki Kanji Mean?
____________________
Bringing Reiki practice to the mainstream public and conventional health care has been a focus of my work for three decades. If you share this goal, check out my MAINSTREAMING REIKI audio recordings.