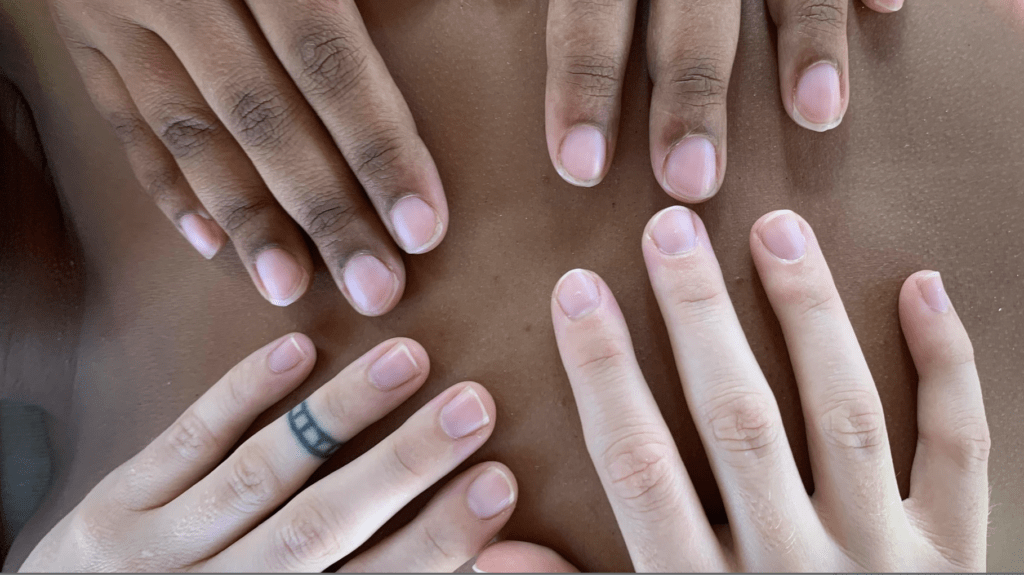 Your freedom to access or practice Reiki is being threatened with regulation. The threat is coming from the private sector, organizations which stand to benefit by controlling from whom you can receive treatment, from whom you can learn Reiki, how you practice professionally, and what you teach. That control can be gained by manipulating state governments that write licensing laws, ostensibly to protect the public from harm. The National Institutes of Health states clearly that there is no evidence that Reiki practice is harmful to the public. In other words, the U.S. government has declared Reiki practice to be safe.
Do I have your attention? Are you ready to protect Reiki?
How Would Reiki Regulation Affect You?
First let's take a look at what regulation would mean to your Reiki practice.
When you learned to practice Reiki, were you able to choose from among diverse practitioners, to look around and settle on the one you thought was the best fit for you?
When you started your professional practice, did you assume you'd always be able to practice according to your understanding of Reiki practice, without interference from your state government?
All of those choices will be taken away if we allow state legislatures to be manipulated by the private sector into requiring unwarranted licensing.
Reiki Diversity
The Reiki community is extremely diverse. Some of us have a hard time with that. The friction among various Reiki factions will dilute our ability to address the regulatory threats. Let's step back from our differences for a moment to look at our community at large and discover how we can retain our diversity while working together for a common goal, to protect Reiki practice.
The Reiki community includes people who practice at home on themselves, family, friends and pets. It also includes those who practice professionally, offering treatment and/or teaching people to practice Reiki.
Having a community of at-home practitioners and professionals itself brings an unusual type of diversity. Additionally, Reiki professionals have different amounts of training and different practice styles. They don't necessarily agree even on what "Reiki" is.
That can be challenging for the public and hospitals that expect everything Reiki is the same. We as a community can help by articulating our different practice styles upfront so people can make informed choices. Each hospital can and does regulate how Reiki is practiced there. Reiki staff or volunteers agree to practice according to hospital rules when practicing in that facility. Those agreements don't affect how practitioners practice Reiki elsewhere.
Reiki Spiritual Practice and Diversity
While some refer to Reiki as energy work, Reiki remains a spiritual practice, as it was to Reiki lineage founder Mikao Usui.
Diversity is essential to spiritual practice. People need to and have the right to practice in the way that is meaningful to them. I might not agree with their choices, but I support their right to practice as they choose. I don't care how you practice; I care very much that you practice.
For example, I personally feel the public is best served by Reiki professionals who have a committed daily self Reiki practice. However, I've never felt that professionals who don't practice daily self Reiki should be kept from professional practice. That's their choice, and people will choose to work with them accordingly.
I've long advocated that Reiki be recognized as a spiritual practice rather than energy medicine. That distinction might seem subtle, but besides being documented, it might also make Reiki practice harder to regulate by law.
Continuing disclosure, I also feel that any practice called Reiki should trace back to Usui. But again, that's my personal preference only.
It's possible to have clear preferences and even positions while respecting diversity and working together to protect Reiki practice from unnecessary regulation.
Protecting Reiki Practice from the Threat of Regulation
There is a lot to be done to protect Reiki practice from the regulation that threatens it. Can our very diverse Reiki community come together to protect our practice? Will we?
I'm here to help us unite as a diverse community to protect Reiki. What I can offer, and what is most needed now, is to create an information network so we can mobilize our vast community quickly to make our voices heard when the time comes.
I've set up an email list separate from my ReikiUpdate list for those who want to be kept informed as the threat to Reiki practice develops (you can be on both lists or either one only). Sign up here for the Reiki threatened by regulation list. You can also sign up for ReikiUpdates here.
Please share this widely among people who want Reiki to remain free from regulation, especially in the states currently being targeted:
Massachusetts
New York
Arizona
North Carolina
Tennessee
Mississippi
Oregon
Florida
Protecting Reiki from the threat of regulation means people can continue to receive Reiki treatment or training from the professionals they choose. It also means Reiki professionals can continue to practice or teach as they find meaningful.
If we do not stop this effort, individual states will pass legislation to regulate Reiki practice, making it less accessible to the public and requiring diverse Reiki practitioners to practice and teach as licensing dictates. Please join us.
What You Can Do Now to Protect Reiki
Given the Reiki community will soon be called upon to communicate what Reiki means to us — to you — it makes sense to work on your Reiki communication. Specifically, work on how you can present your practice in a way that is easy for the mainstream public to understand while being true to your individual style.
It's critical that we communicate Reiki clearly to the mainstream public because that's who will hear arguments to regulate Reiki when they're presented to each state legislature, and as we contact our elected representatives individually.
Join me and my colleagues Rita Glassman and Susan Mitchell for a live overview of the current situation and what we can do on April 10. Register for free here.
You will find many articles on my website to help you.