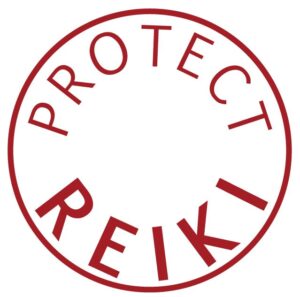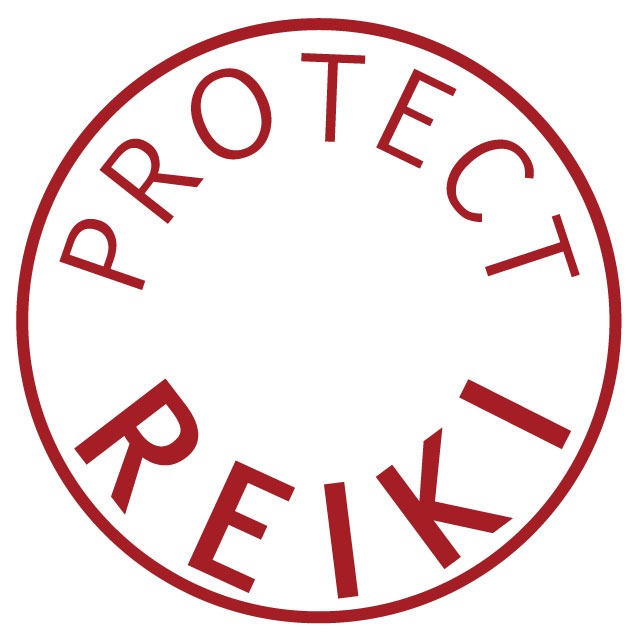 Your advocacy to protect your Reiki practice from regulation starts now. Let's begin with strategy, and in my next article, I'll suggest actions you can take from home. The strategy I'll share comes from my decades of experience presenting Reiki practice to doctors and nurses. Why is that helpful?
Like healthcare professionals, legislators tend to be mainstream and a bit conservative about health issues. They are, after all, charged with keeping you safe and protecting the public's well-being. We want them to be careful.
In response to the public's trust, healthcare professionals and legislators look at things differently than the lay public does. They're looking at you — the individual in front of them — but they're also seeing wide-ranging implications for public well-being. And they're understandably very careful where they source their information. It has to be credible.
If you want to influence people whose job it is to protect others, you need to appeal to their concerns, and you need to be credible. It's up to you to bridge the gap between your usual Reiki perspective and language, and mainstream perspective and language. That's something I recognized when I was asked to create the first-ever in-hospital Reiki program in the 1990s. Since then, I've gone on to collaborate with the National Institutes of Health (NIH) and Harvard Medical School (and others), teach Reiki practice at Yale University school of medicine, present at medical conferences, and author papers published in peer-reviewed medical journals.
Think of it this way: you use comfortable, informal language when speaking to your family, but you speak more mindfully on a job interview or when meeting an official. Similarly, moving out of your familiar Reiki language into more mainstream language will help you get your points across to a broader audience, even critical thinkers like medical professionals and legislators. We'll come back to specifics of how to do that. Let's first flesh out the strategy.
Protecting Reiki by taking the practice mainstream
Reiki practice is better known every day (the word Reiki was mentioned in the New York Times twice in a recent weekend), but the practice is still far from mainstream.
The best protection for Reiki practice is to have it become widely recognized by the mainstream public as a spiritual practice that helps people feel better, function better, and make better choices, and a practice the NIH's National Center for Complementary and Integrative Health (NCCIH) has deemed to be safe. A successful strategy would raise the visibility of Reiki practice before the mainstream public in a favorable way.
Meditation is an example of a spiritual practice that now has favorable mainstream recognition (that wasn't always the case). No one is trying to regulate meditation. The Reiki community can learn a lot from how successfully meditation has been brought mainstream.
How mainstream is your language, really?
It's time to make an audit of the language you use to present Reiki practice. Many people who would be interested in the benefits associated with Reiki practice are put off by the language and model generally wrapped around the practice. You know, the "Reiki energy coming through and going where it's needed."
Please note, the question isn't whether that model's correct; it's whether the Reiki energy model communicates to a mainstream audience.
As someone who practices as Hawayo Takata taught, I know very well that Takata, the Reiki master who brought the practice from Japan in the 1930s, gave us the definition of Reiki as "universal life force energy." That was her best effort in translating a Japanese concept that doesn't have an equivalent in American English.
Please note again, I'm not saying that translation is wrong. I'm just suggesting it's not a good start for a mainstream presentation. Most people aren't interested in "universal life force energy;" it might, in fact, spook them.
The Reiki energy model — which makes so much sense to us and is so comfortable to Reiki enthusiasts — usually doesn't make sense to people who haven't experience Reiki practice, and actually makes them uncomfortable and/or dismissive. Why?
The common Reiki model involves a belief system not shared by the mainstream public in our culture. We don't need to challenge people like that because belief in that Reiki model isn't necessary to practice Reiki or experience Reiki treatment.
When introducing something new, it's not helpful to lead with a belief system your listeners don't share. You want to start by finding common ground, so your audience sees you as being like them, and then you can build on your shared experience.
How to speak about Reiki in everyday language
If you want more people to benefit from Reiki practice and you want to protect your freedom to practice Reiki as you choose, try presenting Reiki practice in a straightforward, credible way that appeals to a mainstream audience (or a legislator or healthcare audience).
Doesn't it make sense to speak to people about what they want in language that is meaningful to them? It's going to take some rethinking and practice in order to communicate and stay true to what Reiki practice is, but isn't it worth it? Not only will you help protect Reiki practice, you'll also gain confidence and clarity.
Here are some tips about presenting Reiki to a mainstream or healthcare audience, which I share from more than 3 decades as a Reiki professional.
Neutral language is key to effective communication
Talk about Reiki practice in neutral language that's relevant to a mainstream listener. The Reiki energy model might be meaningful to you, but it's a belief the mainstream public doesn't share.
When speaking about Reiki practice, avoid jargon. People who don't have spiritual practices don't usually disparage them, but talking about "energy" can push them away.
Here are some examples of substitutions you might make:
Spiritual practice (neutral) rather than energy healing or energy work (New Age)
Reiki practice (neutral) rather than Reiki energy (New Age)
I feel balanced (neutral) rather than my chakras are balanced (New Age)
Are you concerned about the word "spiritual?" If so, you might specify that spiritual is different than religious, that it refers to one's inner experience and resources. What is spirituality is a topic worth diving into. Reiki practice makes more sense and is easier to speak about when you understand spirituality. Meanwhile, you might be more comfortable with "subtle" or "light touch."
Share simply and succinctly how Reiki practice helps you
Write a sentence or two on how Reiki practice helps you. Write it in everyday language anyone can relate to. Keep it short and sweet.
Keep revisiting your statement to get clearer and more confident.
Think of your statement any time you're asked about Reiki practice, but don't "recite" it; let it be natural. Stay present and refrain from turning people off by talking too long. Let people ask if they want more.
Here are some sample statements:
My Reiki self practice kept me sane and functional during the long Covid lockdown.
The doctors and nurses were great during my chemotherapy, but I might have given up if not for my Reiki practice giving me a sense of hope and renewal.
When I was recovering from surgery (or accident or illness), at times the pain and disability were so intense I couldn't see my way through. My Reiki practice reliably brought me a sense of peace and possibility so I could keep trying.
My sleep improved shortly after I started practicing Reiki. I no longer need sleep medication and I'm sleeping better than ever. Not being exhausted all the time has improved my family life and my overall health. Now I enjoy taking walks most days.
Your Reiki statement
Take a few minutes to get started writing your Reiki statement now. Just start. It might take a few revisions. It might take more than a few revisions. But you won't get it done unless you start, and now is a good time.
Please share your statement as a comment below, and let me know if you'd like me to comment (I won't say anything unless you ask). To give you some incentive, I'm happy to mentor the first five Reiki practitioners who ask for feedback how they might make their statements even more impactful.
Talking to your elected officials to protect Reiki practice from regulation
You want to start writing your Reiki statement now because soon I'll write about how to contact your elected officials. To make sure you see that article, sign up for the Protect Reiki email list.
I encourage you to read the summary of the Protecting Reiki from Regulation webinar. There's a link to the recording at the beginning of the summary.
And if you'd also like to receive credible Reiki information tailored to your specific interests, sign up here for ReikiUpdate.
Please sign this petition opposing the MA licensing bills. You don't need to live in MA. Then please share it. We need to demonstrate that this is a concern to many people. If MA enacts licensing, it could influence other states to do so, and provide a blueprint. Thank you for your support!