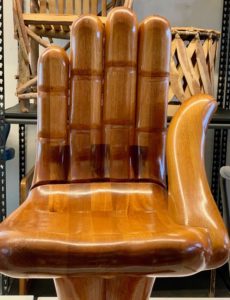 Arguably the most important benefits of daily self Reiki practice are that you feel better, function better, and make better choices.
Practicing daily self Reiki is a lifestyle decision. You make the choice to place hands on yourself and engage your self-healing every day. As you settle into the care from your own hands, you quickly feel some initial improvement. That motivates you practice daily. As in every day.
Because the experience is so enjoyable and noticeably beneficial, your Reiki self practice easily becomes something you want to do rather than one more thing you have to do.
Why daily makes a difference
That difference in motivation makes a big difference in how much you benefit. While even a single practice helps you feel better; repeated practice means you heal better. You get the best results with consistent practice.
With consistent daily self practice, your body can start addressing not only today's wear and tear, but also the backlog of damage. Over time, daily practice builds your health and well-being so you have the resilience to be stress resistant.
Instead of your system being constantly overwhelmed by stress–you know what that feels like–daily self practice gives your body time to find its way back toward balance every day. And the benefits accumulate.
But don't take it from me. This week, two recent students emailed me updates.
Better sleep, digestion and focus
After three months of daily self practice, a man noted, "Definite improvements in sleep, digestion and focus. Seems like I'm making better decisions. Markedly supporting my yoga practice. Not surprisingly, my health appears to be benefiting."
I loved how matter-of-fact that report was. No sign of exaggeration or belief. He observed long enough to be clear about the improvement in sleep, digestion and focus.
Those are critical functions, folks! And they are all related. How Reiki Helps lays out the specifics.
When you sleep better and digest better, of course you feel better, function better and make better choices. when you feel better and function better, your mind is clearer; you're better able to weigh competing priorities, and to stick with your daily self Reiki program so you can continue to feel better, function better and make better choices. You know, choices that help you continue to feel better, function better and make better choices.
But again, don't take it from me.
One mom, 3 generations of improvement
Many mothers neglect self care because they are pulled in so many directions. After caring for their families and aging parents, moms have nothing left for themselves.
That's why I encourage the moms in my Reiki classes to take care of themselves first. When you feel better, function better and make better choices, your whole family benefits–even if they don't want Reiki treatment from you.
One mom in a recent class was grateful her mother came to live with them while being treated for cancer. From the first session of our Reiki class, before she even gave her mother a treatment, my student noticed her mom started sleeping through the night.
Sleeping through the night is good for anyone. And it's especially important to cancer patients because most self healing occurs during deep sleep.
In her own words
Here's what she experienced in her first month of daily self Reiki:
I am practicing Reiki every day and also on my mom and my son. I feel great!
I noticed the biggest difference in my overall sense of stability and calmness, regardless the circumstances. When I face an event or a person that would normally stress me out, I now feel like I am observing it from outside and it doesn't disturb me emotionally. Also, knowing I can practice Reiki whenever I need it makes me feel protected and independent.
According to her latest scan, my mom's cancer has reduced 70% since she started chemo 2 months ago. They say it is a significant improvement!
My son had a fever Friday evening. I practiced Reiki on him. The fever started going down that evening and it didn't back! I kept waiting for the fever to return because he's never had a fever for only one day. It's always been 3 to 5 days. But that was the end of it and he's recovered.
There's more to this story. My student had been through several unsuccessful IVFs before reaching out to me. A year ago, the doctor advised that she stop trying. Her email continued:
And on top of that, today I decided to go to the doctor myself. They found a good follicle in my ovary and recommended starting IVF again. I am seriously considering it now.
Your daily self Reiki healing story
Do you have a story of how Reiki practice has helped you? Please share it in the comments below. Or get inspired by reading more Reiki stories.
Do you know someone who might benefit from this information? Please share generously!
_____________________________
Sentirsi meglio, funzionare meglio, fare scelte migliori con l'auto-trattamento Reiki quotidiano is an Italian translation of this article you can print and share as is, without copying or changing the content or presentation in any way.
Learn Reiki online Self Care Online in small group, live, interactive videoconference sessions.
Want to be the first to know about my next Reiki Retreat in Mexico?