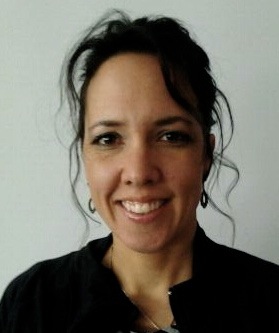 Wisconsin Reiki master Rhiana Tehan responded to my call for Reiki healing stories (and I hope you will, too!).
MY HEART, RESTORED
By Rhiana Tehan
Me depressed? I never would have believed it. This wasn't depression, it was just life in my 30s.
Sometimes I'd imagine my other life — me elsewhere. I'd create stories of alternate realities ranging from totally plausible to exotic and extraordinary. I'd even create magnificent back-up plans if some tragedy were to strike. I wasn't abandoning my husband and kids; I just daydreamed about it.
I accepted stress, worry, and anxiety as a daily part of life. People I complained to reaffirmed my misery and shared their own. An Unsettling crept into my life. Sadness in corners that happy hour couldn't cover.
One day my busy world cracked open with an emergency room visit for my two-year-old son. He swallowed a small, round circular battery.
This is when Reiki healing came into my life. I learned First and Second degree Reiki practice in order to help him. After six months of daily Reiki treatment, his esophagus healed.
I also began to practice Reiki on myself before bedtime and in the mornings. At first I thought something was wrong with me, as I always craved Reiki treatment. I began incorporating mini-sessions throughout my day.
My feelings and attitudes transformed. Before I started practicing Reiki, I censored my emotions ruthlessly. I didn't allow myself to feel deep losses. My inner critic was never sated. I applauded my aggressive behavior and tough cookie persona. I manufactured a personality for a bruised, scarred heart. Sutures to keep what was left intact.
As I fell in love with my Reiki practice, I began to love myself. And gradually it dawned on me that staying tough just hardened and shut down my heart, cutting me off from my inner sense of peace and power.
Much has changed in the past two years of daily Reiki self-treatment. My Reiki practice has carved out paths even I couldn't have imagined.
My daydreams now consist of vacations my family and I will take together. My relationships are healthier and have more joy. Annoyance and anger have been replaced by tolerance and humor. My Reiki practice released my stress and anxiety, and filled me with clarity and faith.  I have shaken off the cloak of sadness and thanked it for blanketing me until it was time to wake up.
Me depressed? I do believe I was.
____________________
Hawayo Takata wanted Reiki practice to become as common as aspirin. I share this vision, and for two decades, bringing Reiki practice to the mainstream public and conventional health care has been a focus of my work. Do you share our goal?
MAINSTREAMING REIKI downloadable audio recordings are available here.
Let's stay in touch! Please sign up for my email list here.