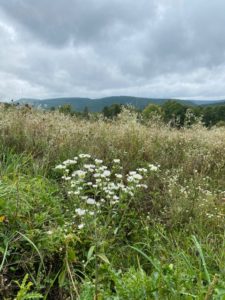 You could likely be better pandemic prepared as we face the oncoming flu season in our Covid world.
The uptick in uncertainty is palpable. People understandably feel anxious about protecting themselves and their loved ones. While the future remains unknown, there are simple things we can do to prepare in case there is another round of the pandemic. Knowing you're prepared helps you be less anxious, which improves your immunity.
Flu shots and vaccines
Maybe you're on your way to get a flu shot and think that will handle it. You might want to do more.
Why? Flu shots are prepared before the precise flu that actually shows up is known. It's a predictive, best guess situation which is at the most 65% effective. At the most. The flu shot changes each year and so does its effectiveness, which is sometimes as little as 45%. While you might feel a flu shot is a valuable piece in your pandemic preparation, are you sure you want to count on a flu shot only?
There won't be a Covid vaccine in time for the next flu season. But even when there is one, you might not want to bank on that alone to keep you healthy. Here's why.
In order to get FDA approval to bring a vaccine to market, drug companies have to prove their vaccine is safe and effective. In terms of effectiveness, the makers of a Covid vaccine have to document only that at least half the people who took it had a lighter or shorter case of the virus. While it might be a valuable piece of your pandemic preparation, vaccine doesn't equal prevention. Clearly more is needed and the good news is, there's much you can do to support your health in terms of what is called lifestyle medicine.
Daily self Reiki helps you prepare for the pandemic
When thinking of lifestyle approaches to help prepare for the possibility of another wave of the pandemic, daily self Reiki tops the list. Once you've been trained to practice Reiki, nothing is more doable. I practice every morning in bed before even opening my eyes. Self care doesn't get any easier than that, or more effective. Self care is lifestyle medicine.
Reiki and Your Immune System lays out in simple terms why and how your Reiki self practice can enhance the possibility that you can avoid infection or have a lighter time of it if you do get sick. If (like me), you want more detail, read Alternative, Conventional and Traditional Medicine, where I share some of the invaluable perspective given in my Reiki & Medicine Intensive.
Reiki practice supports your medical care
Let me be clear: I am not advocating Reiki practice instead of conventional medical care. I've collaborated in conventional medicine since the 1990s, when I was recruited to put together the first-ever hospital Reiki program. No one wants a world without conventional medicine and hospitals. No one.
But especially during a pandemic, you want to increase the possibility that first, you won't get sick; second, if you do get sick, you won't need to go to the hospital; and third, if you get sick, you'll make a full recovery and avoid the suffering experienced by longhaulers. That's as simple as keeping yourself healthier now.
To that end — helping you keep yourself healthier — I'm offering you credible, hard to get information and perspective to help you put together your own individual comprehensive healthcare program, one that meets your all needs, not only your medical needs. Don't expect a single professional or healthcare outlet to provide everything you need to stay healthier and happier. If you want to be pandemic prepared, you want to get involved.
Being prepared helps you stay healthy
Health and well-being is not a spectator sport; you need to participate.
Yes, self Reiki first to be pandemic prepared, but I'm very proactive in supporting my health and well-being, so I don't stop there. Being active every day, eating fresh food prepared at home, staying in touch with family and friends, getting enough good sleep, supporting your digestion with fermented foods — all of that matters.
I love herbs. They have long been part of my every day nourishment, with the menu changing according to the seasons and my need. You'll find what I'm taking for pandemic preparation by scrolling down to Support Your Immunity. Take a look and see if any of that makes sense to you, or explore what is offered by the reliable sources I share on my Reiki Lifestyle page. It's important to purchase herbs from a local herbalist you trust or from companies that have the heart and soul of herbalism, including sustainability. The cheapest product might have little nutritive value.
What are your favorite ways to support your health and be pandemic prepared? Please share in a comment below so we can all benefit from having more options. No one is going to do everything but we can each find a few things that make sense to us, fit our lifestyle, and are appealing enough that we'll actually do them.
Free global I Love MySelf Reiki practice sessions.
Learn traditional Reiki self care safely online in a small group, live, interactive videoconference setting.