A live, interactive weekend videoconference retreat
The Reiki Principles (Reiki Precepts) retreat is not currently scheduled. I usually offer it once a year. Please let me know here if you want to be informed when I schedule another.
Saturday & Sunday
10 AM – 1 PM and 2 PM – 5 PM both days
New York City/Eastern U.S. time
Even though you are blessed with a fortunate life, do you long for a deeper sense of happiness, peace, and connection?
Are you overwhelmed, stressed, running (late) from task to task?
Is burnout just around the corner for you?
Maybe it's time to change your inner direction, to move into greater satisfaction and well-being. I can help you do that. That's why I created the Reiki Principles Retreat.
Mikao Usui, founder of the Reiki lineage, gave us "the secret of inviting happiness…the spiritual medicine for all illness." Usui's secret is relevant to everyone, whether or not you practice Reiki.
You might be familiar with the Reiki Principles (also called the Reiki Precepts). Perhaps you remind yourself how they begin — Today only — when you're on the verge of overwhelm.
The Reiki Principles offer you even more support. Learn to unlock their power to help you regain your happiness moment by moment, in the middle of your day, even in the middle of a crisis. Learn to engage them and feel their support at will.
Happiness is a choice, and a skill you learn in the Reiki Precepts Retreat
The Reiki Principles Retreat helps you find the bridge between how you experience your life and how you want to experience it.
Happiness, steady happiness, isn't a luxury, or a carrot on a stick. It is both a choice, and the skill to be able to make that choice.
Abiding happiness doesn't just happen. It doesn't magically appear. Happiness isn't in your future unless you learn how to be happy now.
Your body constantly responds to your emotional state. Stress and depression damage your health and influence your choices in ways you might not recognize, making it harder and harder to choose to be happy.
Happiness is a necessity
Happiness is essential to health and well-being, and it is your true nature.
You are happiest when you are yourself. When you are happy, you make good choices that help you stay that way. And happiness enables you to function at your highest capacity, to bring your best self, and greatest creativity, to each moment of every day.
Happiness is contagious. Creating your happiness is a primary responsibility and social obligation.
When you are happy, you inspire the people around you to be happy — both the people you love and even those other people who would be so much easier to be around if you were happier and knew how to stay happier!
Your happiness will not improve until you make it a priority. Even if you were magically infused with happiness, you still need to know how to maintain it.
Now is the time to take control of your happiness.
Register for the Reiki Principles Retreat if you:
Long for a deeper sense of happiness and meaning in your life,
Want to help others without being a doormat,
Are tired of being disappointed,
Feel an underlying sense of sadness or anxiety,
See burnout in your future (or your present),
Want to bring your best self to your relationships, your work, and every part of your life,
Want to live with a profound sense of purpose and spiritual support.
Not just Today Only, but today and every day!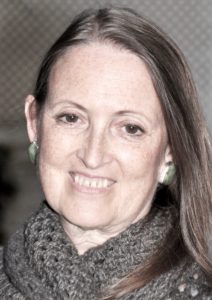 I've been practicing Reiki since 1986 and the Precepts have been an empowering part of my practice from the beginning. The Precepts are sweet, powerful allies that support me throughout each day.
Join me to discover the hidden spiritual power of the Precepts and how to use them to create steady happiness, not Today Only, but today, and every day.
Here's what past Reiki Principles Retreat participants have said:
Thank you so much for your beautiful Reiki Precepts retreat. It gave a whole new understanding of the precepts and helps me daily in my own self-practice. Everyone should have the opportunity to learn this kind loving way from you.
—Lynda Bennett

The depth to which you took the retreat was awesome. It allowed me to really look at why I have practiced Reiki for the last 17+ years. It's so simple yet so profound–this practice has kept me more sane than I had realized.
—Kriztine Retsema

I felt that I found myself during the retreat, and now feel much more comfortable as a Reiki master.
—Larry Thomas

The retreat created a significant deepening in my practice, so much so that friends noticed a difference when we shared treatment. The retreat deepened my understanding of the precepts; I had just been touching the surface.
—David Bandas

The retreat gave me the tools and the inspiration to incorporate the Precepts more fully in my everyday life.
—Hilary Furlong
INVITING HAPPINESS will refresh you and give you tools to be happier in your daily life. You will leave the retreat renewed and empowered. Whatever style of Reiki you practice, the retreat will deepen your practice and enhance your benefits.
2-Day Reiki Precepts Retreat
live, interactive videoconference
Saturday & Sunday
10 AM – 1 PM and 2 PM – 5 PM both days
New York City/Eastern U.S. time
All registrations are final; no refunds.

Can't make this event? Sign up to be notified when I schedule it again or email me about hosting the retreat in your area.
REIKI PRECEPTS
Today only,
Do not anger,
Do not worry.
With thankfulness,
Work diligently.
Be kind to others.