Traditional Reiki Practice Training in NYC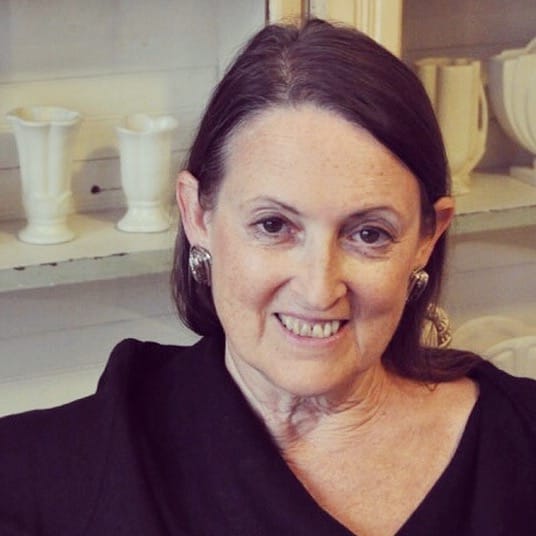 RESPECTING THE CURRENT NEED FOR SOCIAL DISTANCING: All Reiki training scheduled while we're practicing social distancing will be given in live, interactive videoconferences. This enables you to start practicing Reiki Self Care and supporting your health and well-being as soon as possible. For those who are in the NYC area, there will be options for in-person practice once it is safe to do so.
Your choice of traditional Reiki training could be one of the most important decisions in your life.
Learn to practice traditional Reiki and you can quickly relieve pain, anxiety, insomnia, indigestion and other symptoms that are more troublesome when we are stressed and out of balance.
My Reiki self practice helps me be more loving in my relationships, trust life more, relax more and sleep better. — Marc Winn
Traditional First degree Reiki practice is easy to learn. Most people practice in bed, while falling asleep or awakening, so Reiki integrates easily into even the busiest lifestyle.
Reiki self-practice might not be the only thing you need to feel better, but it will help you feel better and function better quickly.
Once you feel happier and healthier, it's much easier to meet life's challenges, whether you are digging out from under, or building an empire — or somewhere between the two!
Thank you for your beautiful, incredibly effective Reiki training. I got so much out of your teachings. Since the training, I've been practicing self-Reiki nightly and it's making a very big difference in both my work and my life–it's quite amazing, actually. I'm calmer and more able to handle everyday stresses. My clients (and kids) have been more vocal (in a positive way), and I feel more confident about my work than I've ever felt. — Kym O'Neill
Reiki practice can transform your life even when life is difficult. Like during a pandemic…
Since my First degree Reiki training with Pamela Miles,  I have been practicing Reiki on myself every day. I did not expect to feel much difference from Reiki because I have already had spiritual and healing practices in my life for years. Yet since I learned to practice Reiki, I have slept better (a huge issue for me), felt more peaceful, been more patient with my oppositional child, and had much easier access to a sense of wellbeing and happiness — all this at perhaps the most stressful time in my life, with my husband in the hospital recovering from cancer.

I practice Reiki on my husband in his hospital bed as well, but somehow I'm more surprised at the differences in my own well-being than at how he falls into a deep relaxation and light snoring sleep within the first five minutes of his Reiki session and has thus far avoided many harsh side effects of his treatment. This practice is life-affirming and life-changing.–Tara Greenway
I have been teaching Reiki since 1990 and offer at least one class a month in New York City. Sign up here and I'll let you know as I schedule classes.
In these classes, I teach traditional Reiki training. I teach the practice as it was taught by Hawayo Takata, the Reiki master who brought Reiki practice from Japan in the 1930s. That's what I learned in 1986 and how I still practice, with no New Age embellishments.
Can't get to New York? Reiki Classes: What's Right for You will help you find a good class near you. If there isn't one, my live online, interactive Reiki Self Care training might be your best option.
NEXT NYC REIKI TRAINING
First Degree Reiki Training– all trainings are online until quarantine lifts
August 5, 6, & 12 2020
Live, interactive video conference format
Class times listed are Eastern U.S. (NYC)
Wednesday, August  5; 1:30 – 5:00 PM
Thursday, August 6; 1:30 – 5:00 PM
Wednesday, August 12; 1:30 – 5:00 PM
Class Fee $365
I offer First degree Reiki classes in New York City at least once a month (scroll down for upcoming classes). I also offer my students Second degree Reiki and Reiki master training.
No matter what your goals are, First degree Reiki classes — sometimes called Reiki Level 1 — is where traditional Reiki training starts for everyone. Whether you're looking for home self care or you want to become a Reiki professional, this class lays the foundation.
The focus of First degree training is daily self practice, which brings balance to your life. You develop as a Reiki practitioner primarily by practicing self care every day. The First degree Reiki training page gives details of the class experience (scroll down to the Q&A) and lists all scheduled classes.
You might also want to read Reiki stories to learn how Reiki healing has helped people like you.
Why traditional Reiki training matters
Do you know there are no standards for Reiki training or practice? That's why it's important for you to make an informed choice. I teach the practice as Reiki master Hawayo Takata brought it from Japan in the 1930s with her Reiki master Chujiro Hayashi, a direct student of Reiki lineage founder Mikao Usui.
Reiki Classes: What's Right for You, guides you to the information you need to choose a credible training with a qualified teacher.
You are welcome in my First degree classes even if you already practice Reiki. However, it's important you approach the class as a beginner. If you do so, you'll leave with greater clarity and a deeper practice experience. I also offer various Reiki continuing education classes.
Many thanks for your profound teachings. — Aileen Rosen
NYC First degree Reiki class schedule

Live, interactive videoconference format during social distancing, otherwise Upper West Side Manhattan location. Address sent with your confirmation.
Reserve now with a $165 nonrefundable, nontransferable deposit and
complete your balance at least 24 hours before class starts.
Weekday Class:
First Degree Reiki Training
August 5, 6, & 12 2020
Live, interactive video conference format
Class times listed are Eastern U.S. (NYC)
Wednesday, August  5; 1:30 – 5:00 PM
Thursday, August 6; 1:30 – 5:00 PM
Wednesday, August 12; 1:30 – 5:00 PM
Class Fee $365
Weekend Class:
First Degree Reiki Training
August 8, 9, & 17 2020
Live, interactive video conference format
Class times listed are Eastern U.S. (NYC)
Saturday, August 8; 11:15 AM – 2:30 PM
Sunday, August 9; 11:15 AM – 2:30 PM
Sunday, August 16; 11:15 AM – 2:30 PM
Class Fee $365
Important Reiki class details — please read
All sessions start promptly; ending time is approximate. Each session will be at least 3 hours with comfort breaks.
You'll start practicing Reiki on yourself during the first session. It is necessary to attend all sessions in their entirety.
There are limited spaces in each class. A nonrefundable, nontransferable deposit of $165 reserves your space. The balance is due before we begin class. All classes are on the Upper West Side of Manhattan. You will be sent the precise location after you register.
Please purchase a copy of REIKI: A Comprehensive Guide before class, either here or at your local bookstore. It is not necessary to read it cover to cover before class, but do read the introduction and first chapter, and browse the contents. The book will become a supportive companion to your continuing practice. It's best not to do any other reading before class.
If the schedule above doesn't meet your needs, we can arrange a class for you and at least two others at your convenience. Email me to discuss details.
I look forward to sharing with you the traditional Reiki self care that has helped keep me happy and healthy since 1986. Our training will empower you to easily restore balance to yourself and your life, so you too can be happier and healthier, and make better choices, ones that support your well-being.