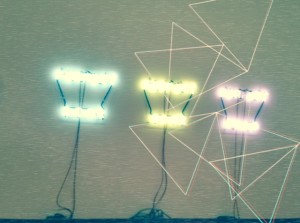 What is Reiki energy?
I don't know. I'm not so sure it exists.
Translating "energy"
Yes, I know translations of Reiki founder Mikao Usui include the word "energy."
But those are translations, and translations from a language expressed in pictograms, not an alphabet and words, a language that is spoken by a culture with very different concepts and values than Western European-based cultures, so I don't know how much confidence to place in them.
It's possible Reiki practitioners are wedded to a poor translation.
Universal life what?
Reiki is commonly defined as Universal Life Energy, or Universal Life Force Energy. That definition is rather like defining one foreign term with another.
What is universal life energy? Whatever it is, it seems daunting.
But how many Reiki practitioners pause to contemplate such a reality, a reality so foreign to western dualistic culture that we don't even have a word for it.
Reiki energy?
Many Reiki practitioners assume Reiki energy is a distinct entity.
It's possible, however, that Usui was referring not to something distinct, but rather to all subtle bio-energies, a group of putative biofield energies that includes qi* (or the Japanese ki) and prana (which is very different from qi/ki). These are called putative because no conventional science documents their existence.
But a small body of research documents the impact of Reiki practice on the human system. That's something we can speak about to anyone, without making assumptions.
Reiki practice response
When a Reiki practitioner passively places hands on someone (or hovers just off the body), the recipient's system responds by moving toward balance.
This response is usually experienced as relaxation. People often fall into a deep sleep-like meditative state, or experience a threshold state in which they are aware of their surroundings while remaining deeply in-drawn.
This state of profound (or even minimal) relaxation is significant. It is in this state that the body heals itself. The power of rest to facilitate healing has been recognized throughout the ages; the science to support it is so well documented in the stress reduction literature that it is considered beyond controversy.
Reiki practice reminds the body of its capacity to self-heal. For this, we have some documentation.
Does Reiki practice accomplish this through Reiki energy? Maybe. I, for one, am skeptical, and there is as yet no conventional science to substantiate it.
Can practitioners be content for the moment to leave it as an open question? Or do we rush to fill the empty space?
*Although qi is popularly translated as energy, that translation is not what I hear from the Chinese scholars I have questioned about this. Typical of western understanding in this area, that translation is simplistic at best (but really wrong). Qi is something much more subtle than our mechanistic culture allows for.
Please stay in touch by joining my email list here.
Related reading:
Practice Makes Present
Spiritual Practice: The Trail Starts Here
Reiki Is Not a Word